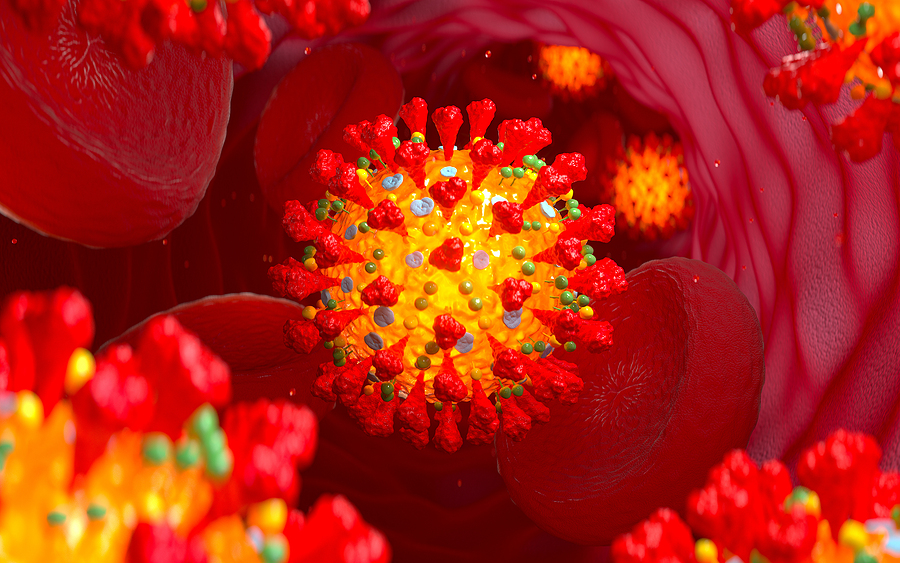 A first-of-its-kind study from the British Medical Journal, The Lancet, reports one in five COVID-19 patients will show lingering chronic issues within just a few months of being infected, including depression, anxiety, insomnia, fatigue, brain fog and/or shortness of breath.
For help, people are turning to a treatment that's been around for over 50 years and is typically used to heal wounds and chronic infections, Hyperbaric Oxygen Therapy!
Hyperbaric oxygen therapy (HBO) offers a painless, non-invasive solution to improve the quality of life for these patients.  It seems to be helping to increase their energy level and resolve legacy symptoms so they can get back to work and their daily lives.
Patients are put inside a pressurized chamber for 60-90 minutes to breath 100% oxygen.  The air we usually breathe contains only about 21 percent oxygen but patients in the hyperbaric chamber, breathing 100% oxygen will take in 12-15% more oxygen.  This provides immediate help to ischemic and compromised tissue even with marginal blood flow and results in amazing benefits to the body.
HBO rids the body of the inflammation, which may be one of the main causes of the lingering Covid-19 symptoms.  Cytokines and other inflammatory chemicals, including lactic acid, are cleared with HBO.  HBO kills Anaerobic bacteria and has a major impact in improving the immune system to help the body fight off any secondary infections.  In addition, the bone marrow releases up to 8 times more stem cells and mobilizes them to get them where they are needed.
One 19 year old patient has been suffering with anxiety, depression, brain fog and dizzy spells since she had a mild case of Covid-19 in July. "If I stand up for five minutes I feel like I'm going to pass out," she told us. "How do I go to work and my classes?"  She started hyperbaric oxygen therapy and started seeing improvement.
Our patients and others in the US and Europe who are being treated with Hyperbaric Oxygen Therapy for these lingering Covid-19 symptoms report improvement in 10-20 treatments.
Please note that we do NOT treat active Covid-19 patients. Patients coming for HBO must be Covid-19 negative and comply with the CDC Quarantine Protocol for Covid-19 prior to starting hyperbaric oxygen therapy.
Before starting quarantine count, patients must be without fever for 24 hours without fever reducing medications.
If patients had a mild to moderate illness they must quarantine for 10 days.
If patients had a severe to critical illness they must quarantine for 20 days.