Your Guide to Hyperbaric Therapy

Hyperbaric oxygen therapy utilizes a specialized treatment chamber to deliver 100% oxygen directly to your body. Scientific and medical evidence has conclusively demonstrated that high concentrations of pure oxygen can expedite the healing process and stimulate the growth of new tissue, skin, and blood vessels. Hyperbaric oxygen therapy is an incredibly safe, effective, and non-invasive way to treat a wide range of medical conditions. At Baromedical Associates, we offer hyperbaric oxygen treatments in the Dallas Metro area. Our services aim to reduce, improve, or eliminate symptoms associated with various diseases and injuries. Here, we will help you explore the numerous benefits of hyperbaric oxygen therapy.

What Conditions Can Hyperbaric Oxygen Therapy Treat?

The air you breathe indoors typically contains approximately 21% oxygen. However, in a hyperbaric oxygen treatment chamber, you are supplied with 100% oxygen. This highly concentrated oxygen is absorbed by your body and lungs, effectively stimulating your body's natural healing processes and promoting the growth of new cells, tissue, and skin. Furthermore, pure oxygen aids in the fight against bacteria and encourages the generation of new stem cells, bolstering your body's immune system. Hyperbaric oxygen therapy (HBOT) has been scientifically proven as an effective treatment for various conditions, such as:

Air and gas embolisms

Decompression sickness

Chemical and fire burns

Gangrene and diabetic wounds

Post-surgery wounds

Skin, bone, and wound infections

Carbon monoxide poisoning

Smoke inhalation

Hearing loss

Rashes, skin infections, and skin wounds

Vision damage or loss

Anemia

Skin grafts

Radiation injuries

Crush injuries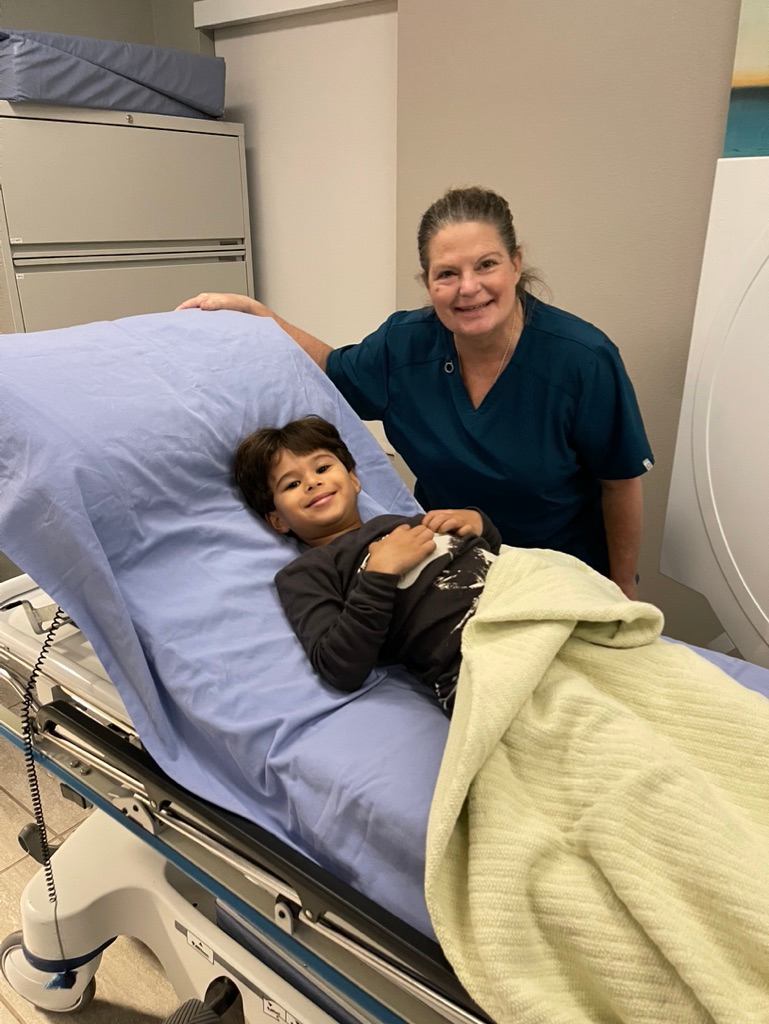 What to Expect After Your Treatment

Our hyperbaric treatments are not only safe and healthy, but they also pose a very low risk of negative side effects or complications. Once your treatment is complete, we will carefully reduce the pressure in the HBOT chamber and assist you in exiting. We will thoroughly evaluate your vital signs and closely monitor your well-being to ensure there are no potential complications. Following your session, you are free to leave our facility and return home. However, if you experience drowsiness, we recommend having a friend or family member accompany you. It's important to note that the most commonly reported side effects of HBOT include sinus congestion, lightheadedness, and fatigue, but rest assured, these symptoms typically subside within a few hours.
Can My Condition Be Treated With Oxygen Therapy?

Hyperbaric oxygen therapy offers a diverse array of treatments for various conditions. Extensive studies and research have consistently demonstrated its effectiveness in alleviating symptoms, enhancing the healing process, and expediting recovery time for injuries, wounds, and post-surgical complications. Baromedical Associates specializes in treating many conditions, including:
Why Choose Baromedical Associates for HBOT?

At Baromedical Associates, we are proud to be an industry-leading provider of hyperbaric oxygen therapy. Patients from all corners of the globe choose to visit us, drawn by our reputation for innovative, state-of-the-art medical equipment and treatment options. With decades of medical expertise, our experienced team is well-versed in a wide range of conditions. Our goal is to deliver the highest level of care and exceptional customer service, ensuring that each patient receives the personalized attention they deserve. We are conveniently located in four prime locations within the Dallas Metro Area, including Dallas, Plano, The Colony, and Coppell. Our expertise extends to both adult and pediatric patients, and we are internationally renowned for our specialized therapies for children. In addition to wound care and pediatric treatments, we also have expert-level therapies for sports medicine and sports injury recovery. Our approach emphasizes patient education, empowering you to make informed decisions about your treatment options.
Schedule a Hyperbaric Oxygen Treatment Appointment Now

If you're curious about whether hyperbaric oxygen therapy is right for you, you'll be pleased to discover that you have a top-notch facility nearby. During your visit, we'll ask you to complete a straightforward medical history form and determine if a doctor consultation is necessary. Subsequently, we'll address any questions you may have, provide a comprehensive explanation of the process, and discuss the recommended number of treatments. Contact us today and schedule an appointment for a hyperbaric oxygen treatment.